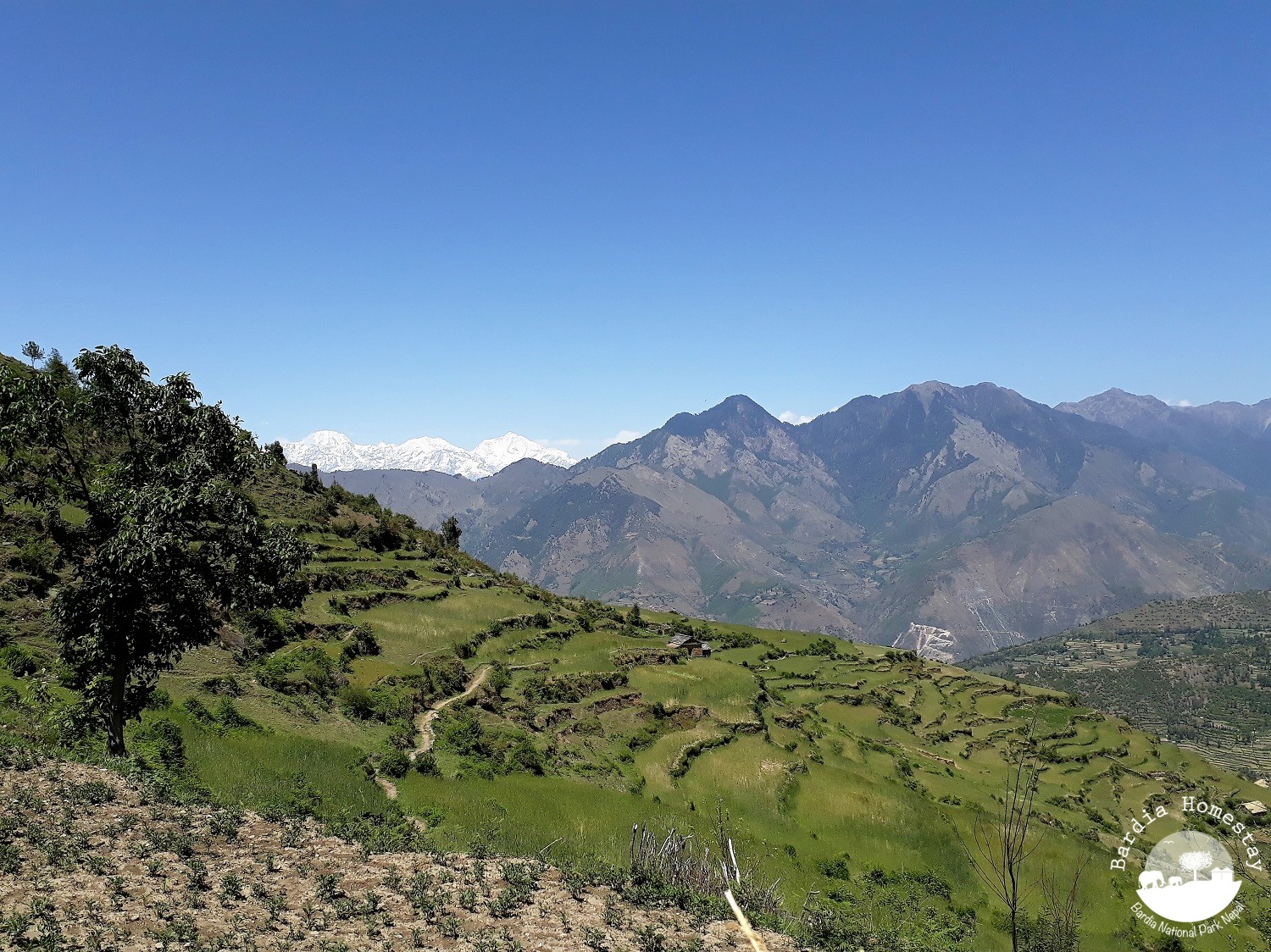 Trekking in Khaptad National Park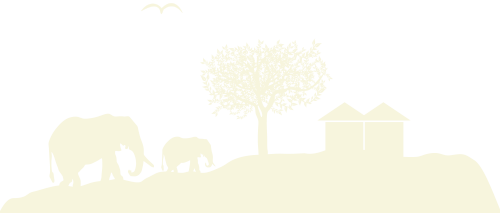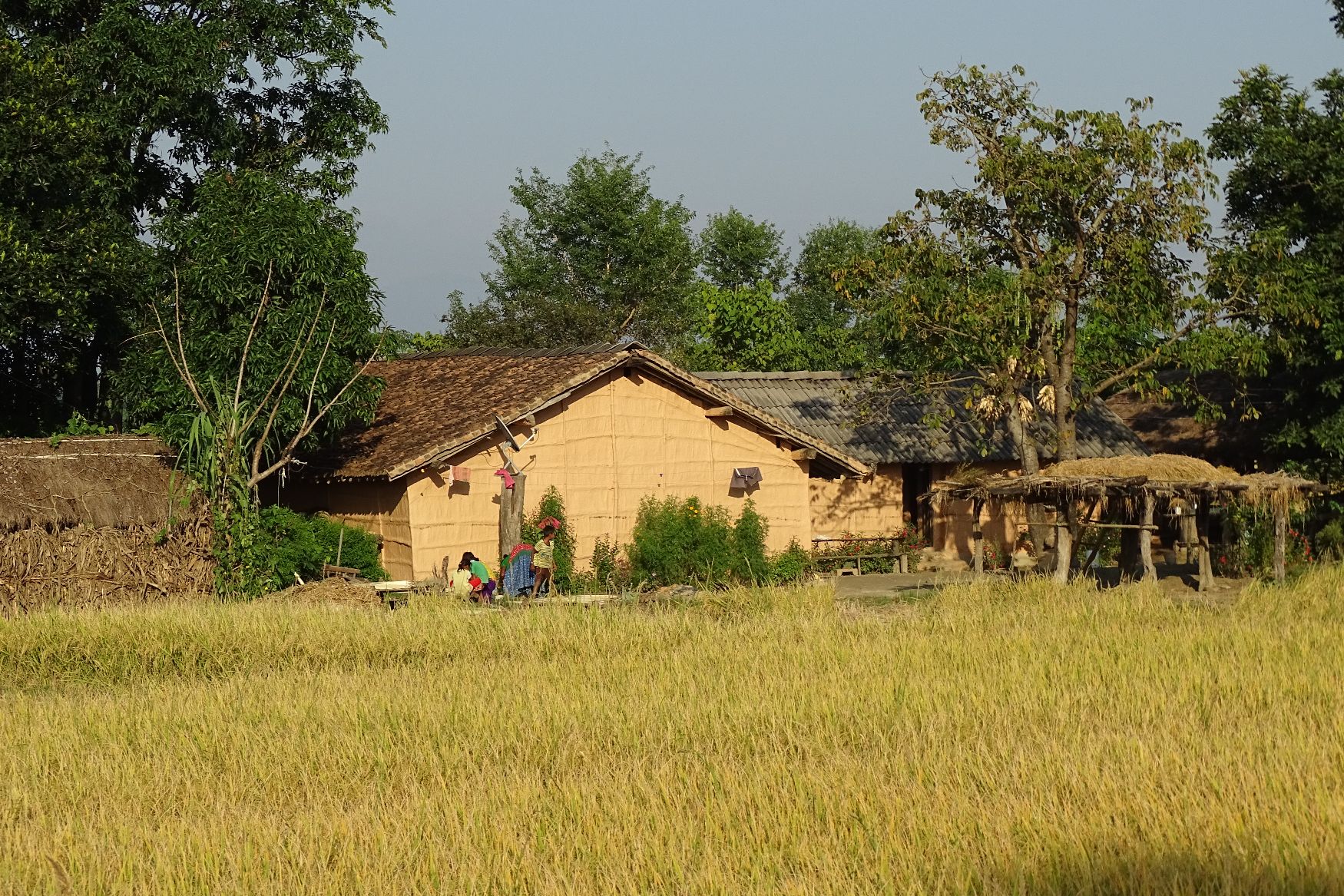 Explore the countryside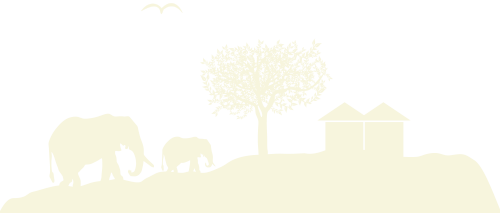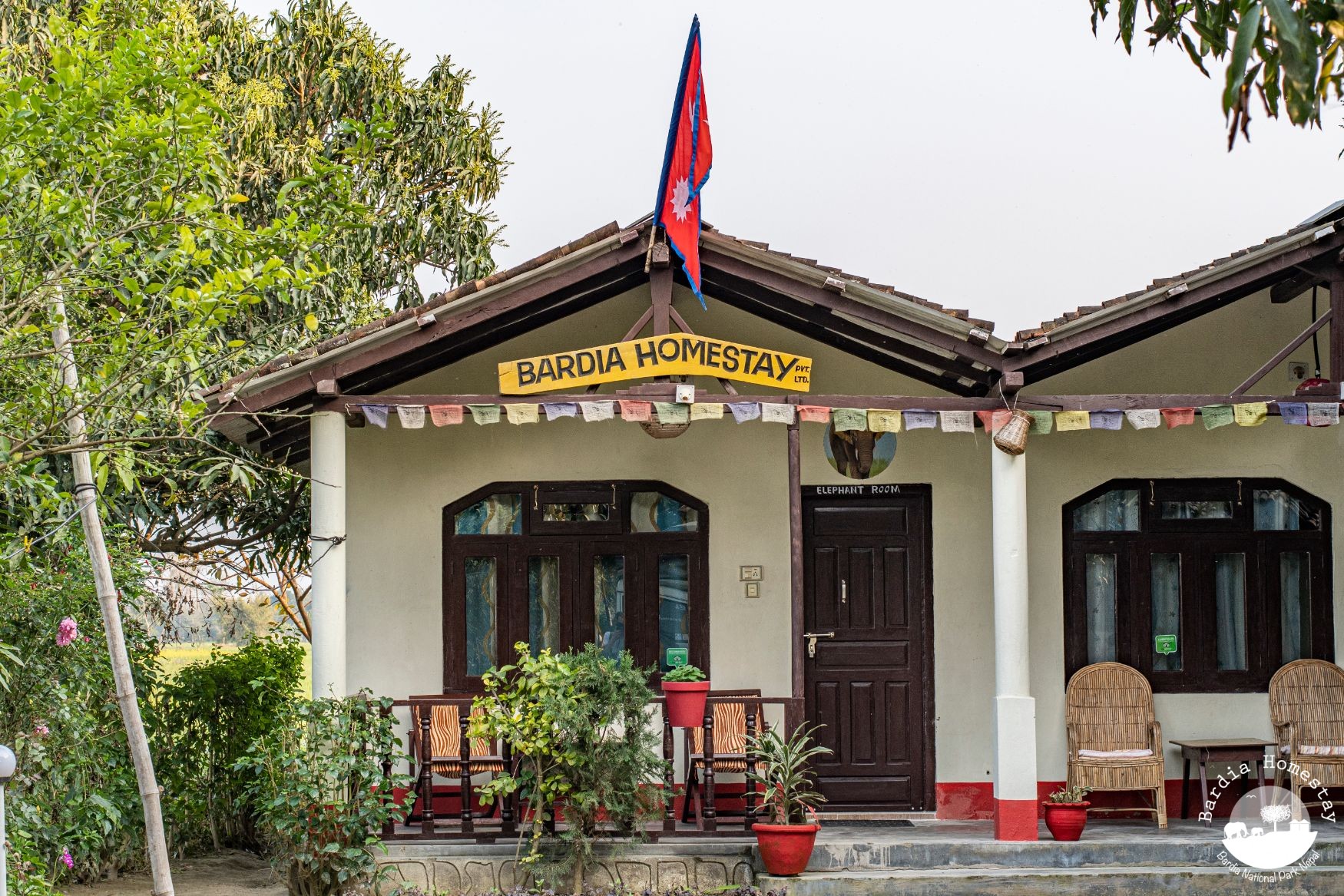 The Nepalese way of living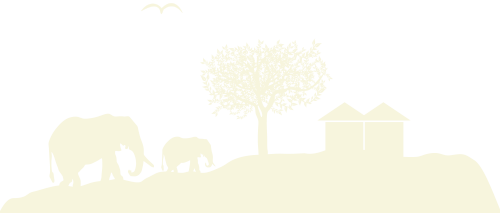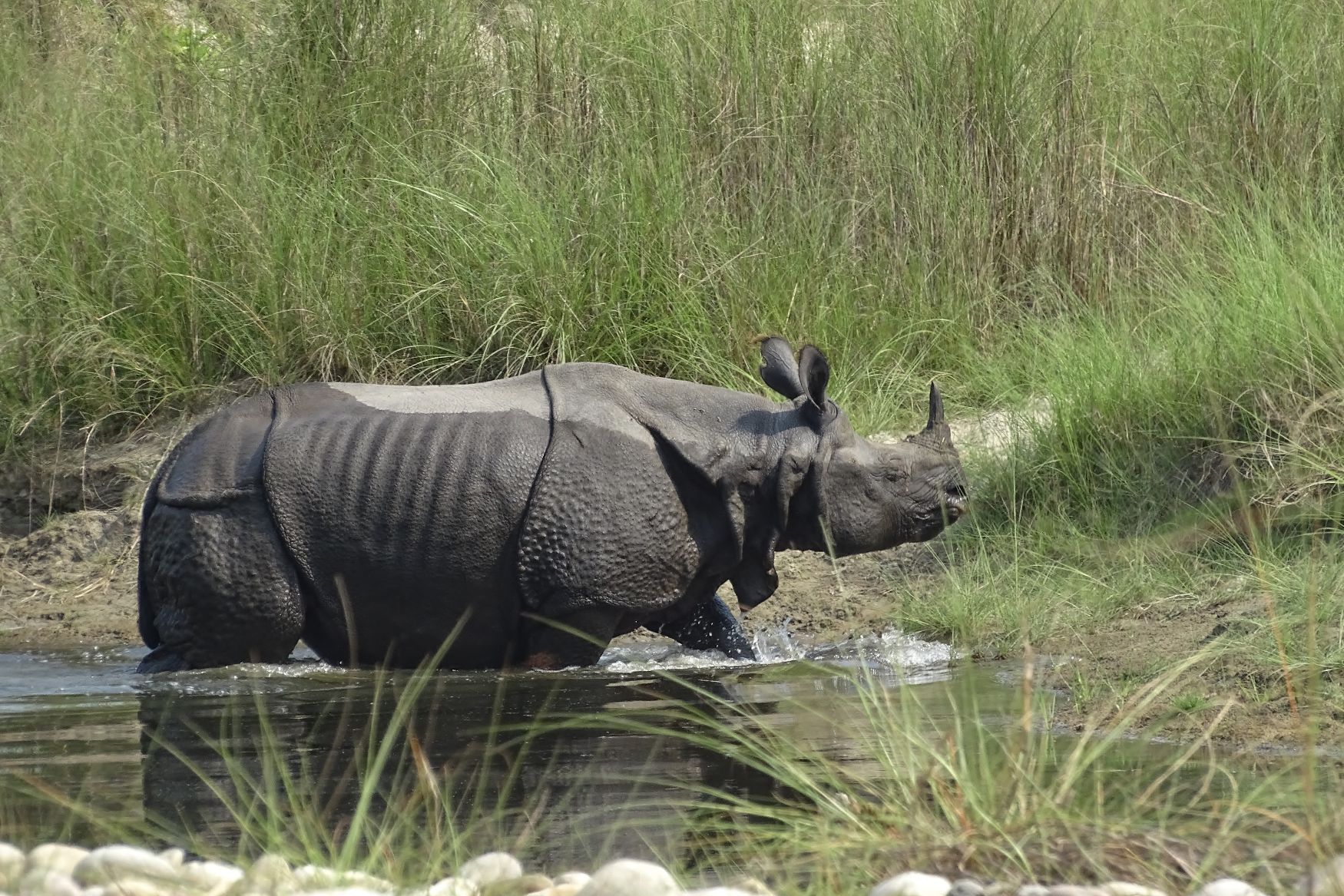 Discover Bardia National Park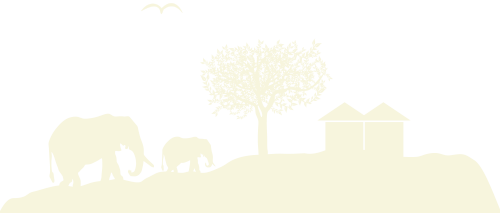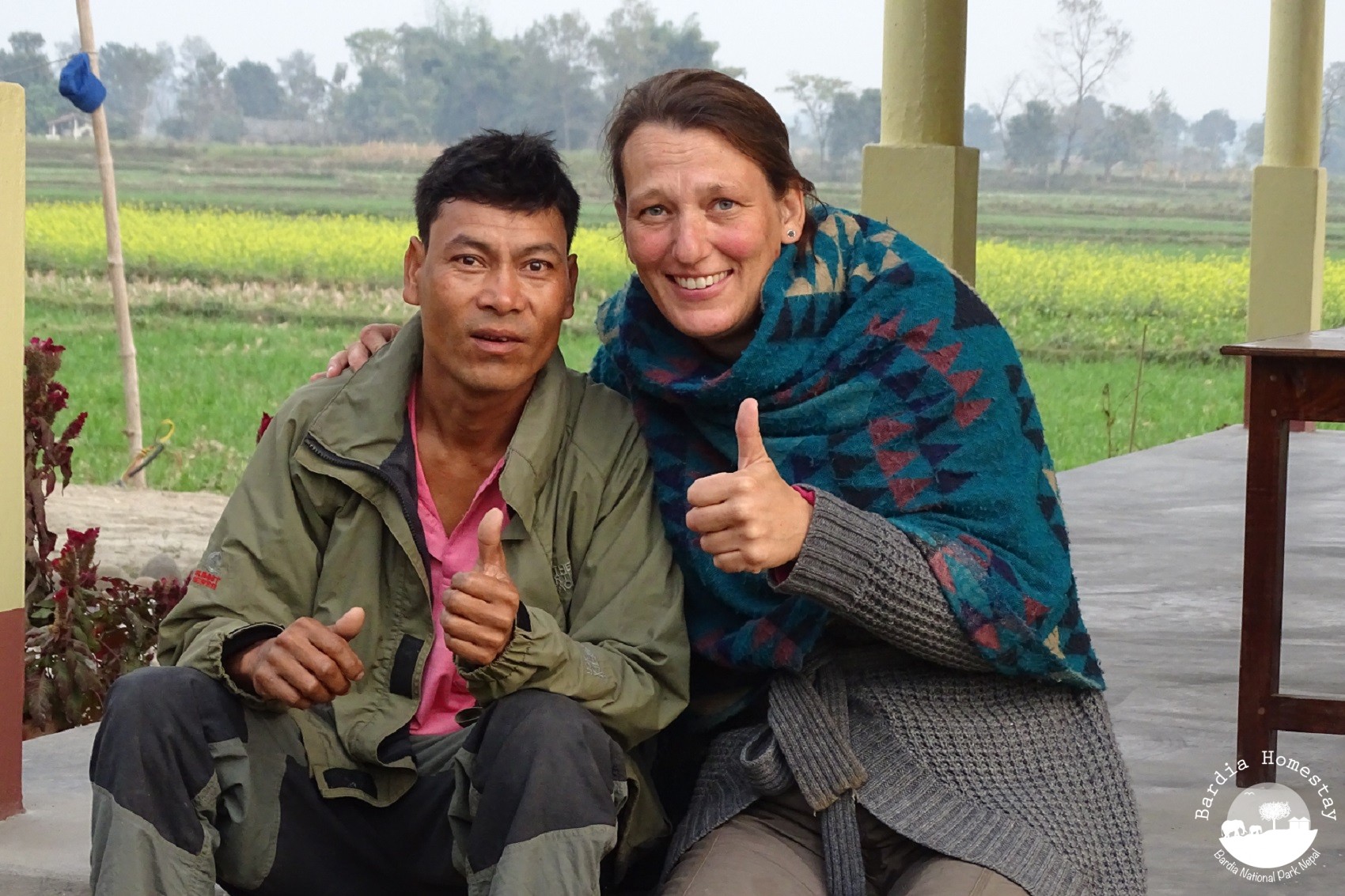 Sharing our passion and knowledge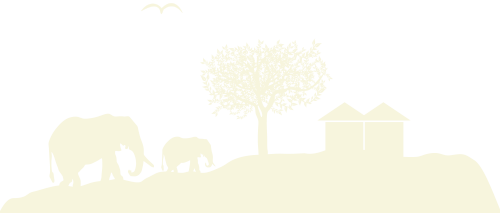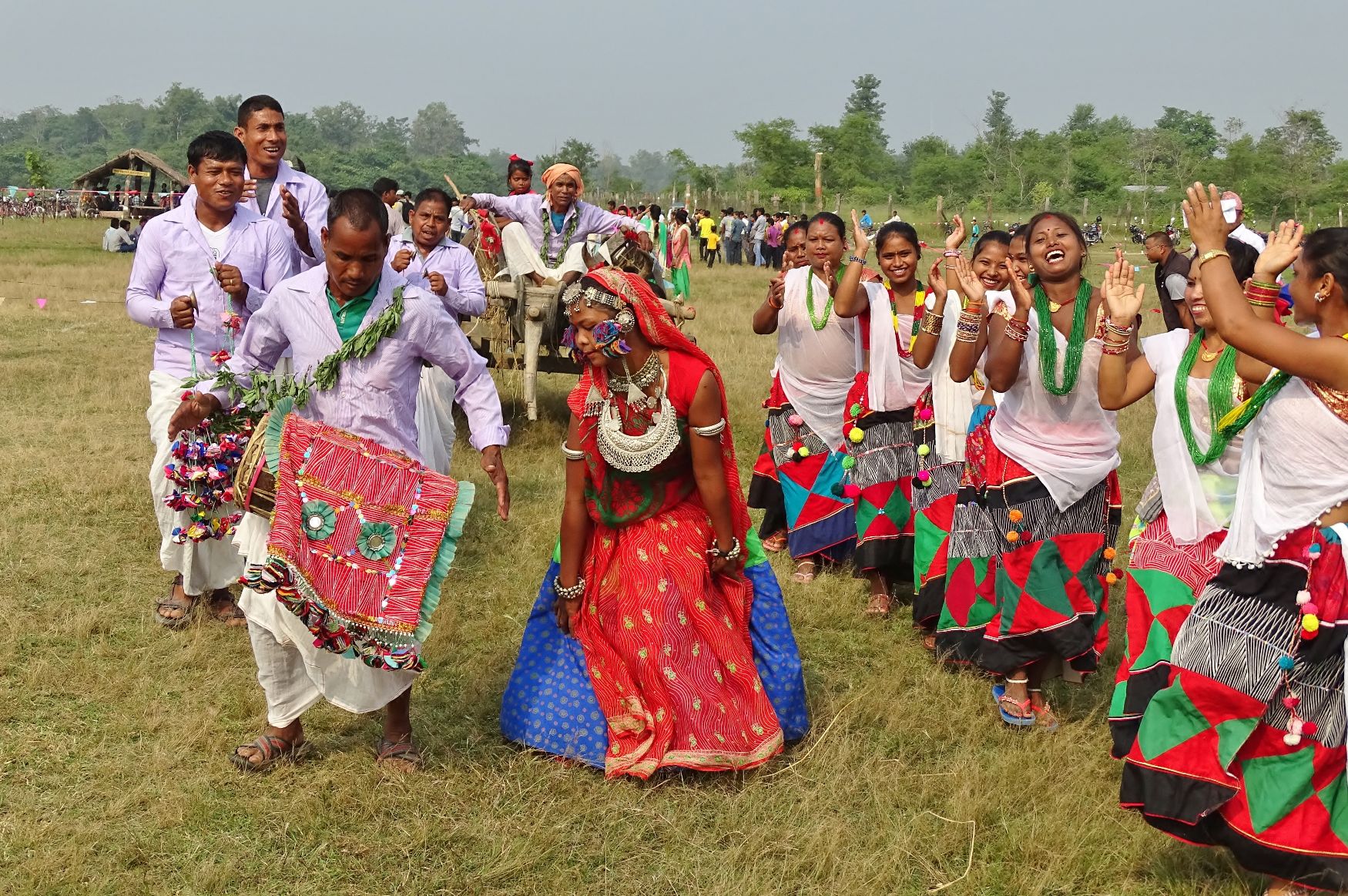 Meet the Tharu people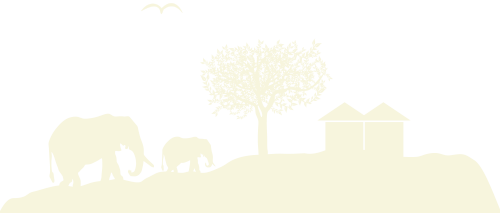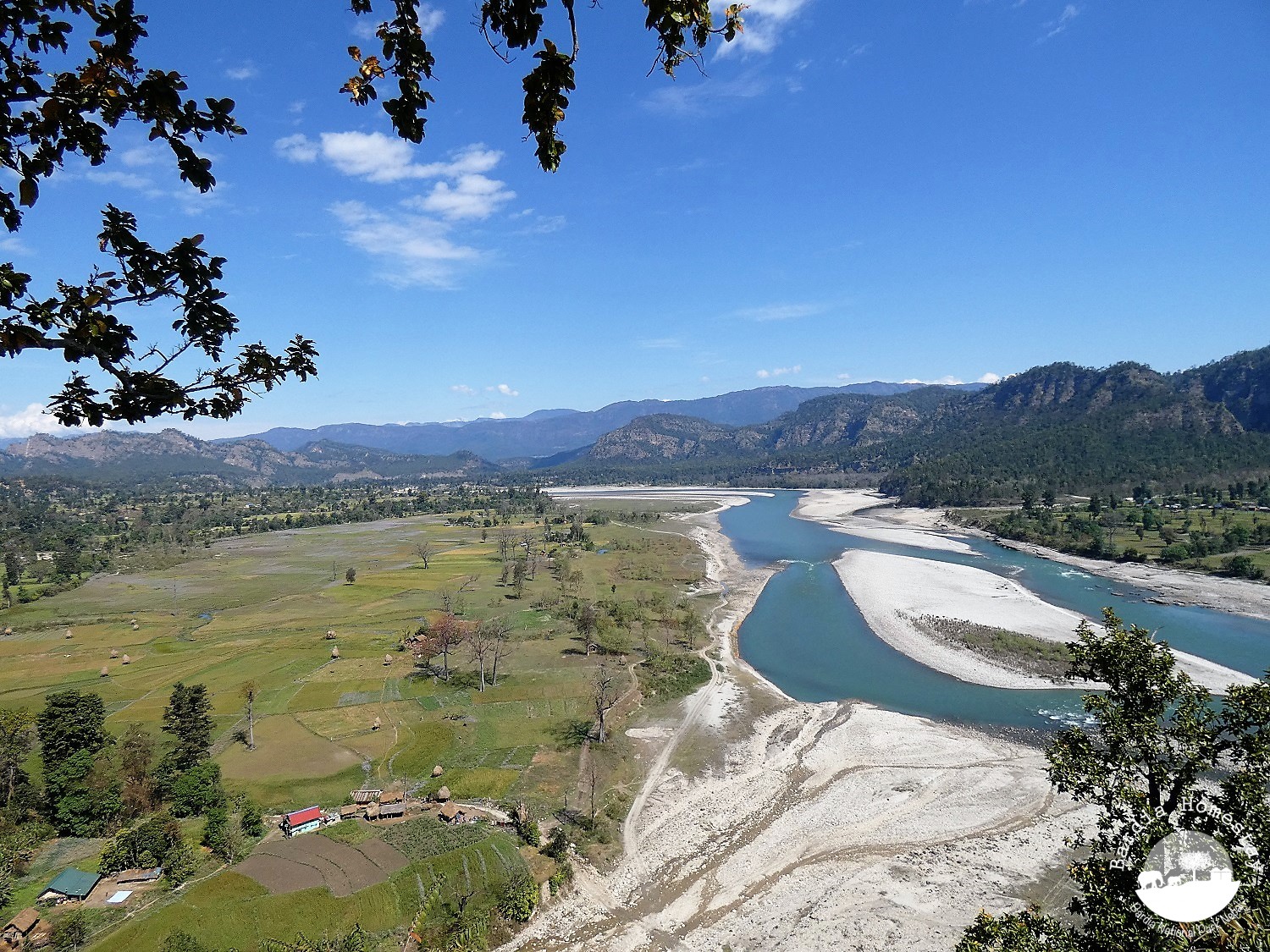 Unspoiled nature in West Nepal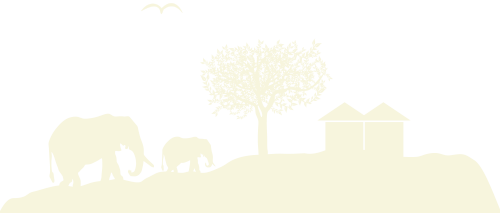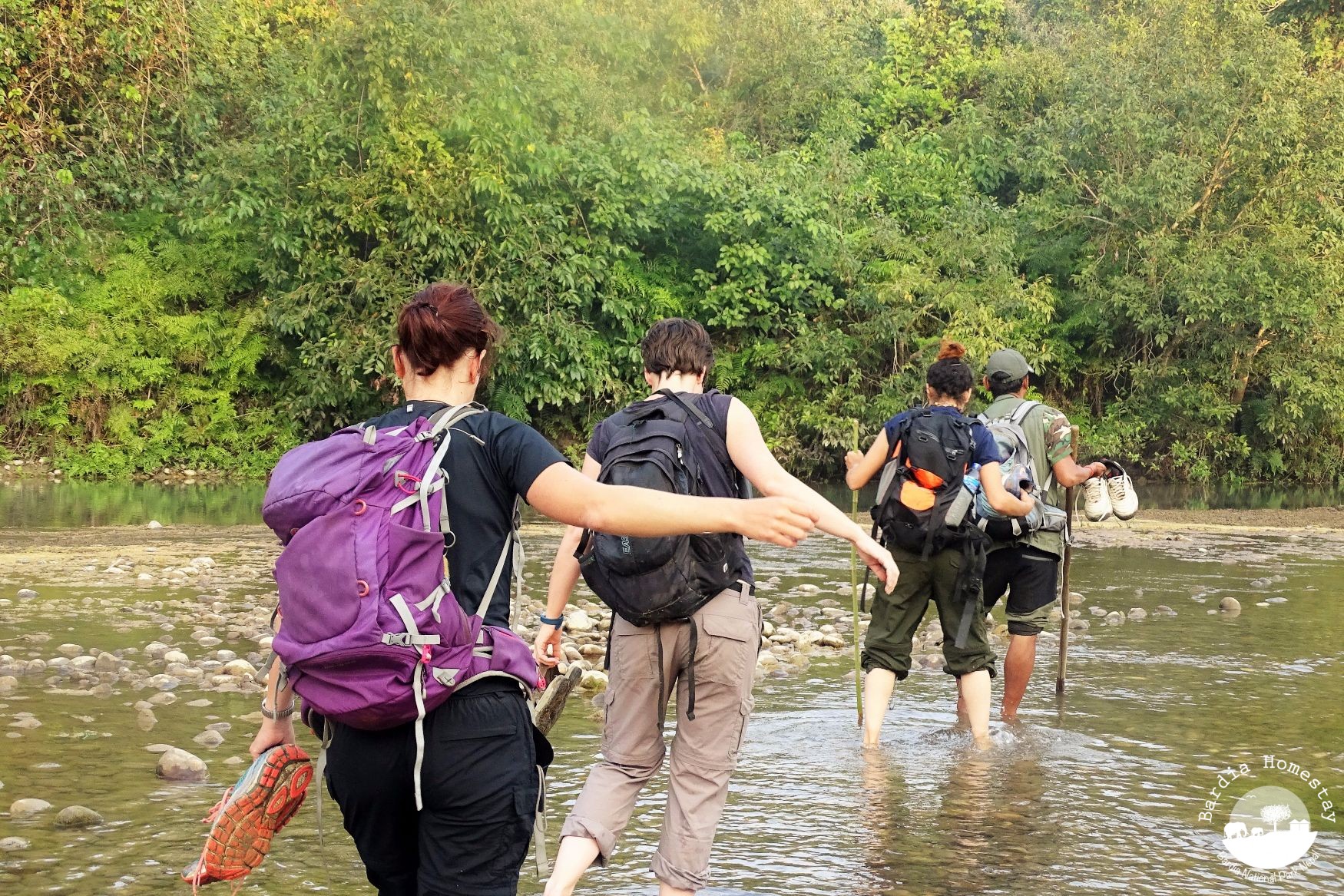 Jungle safari in Bardia National Park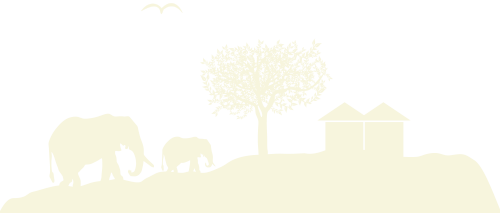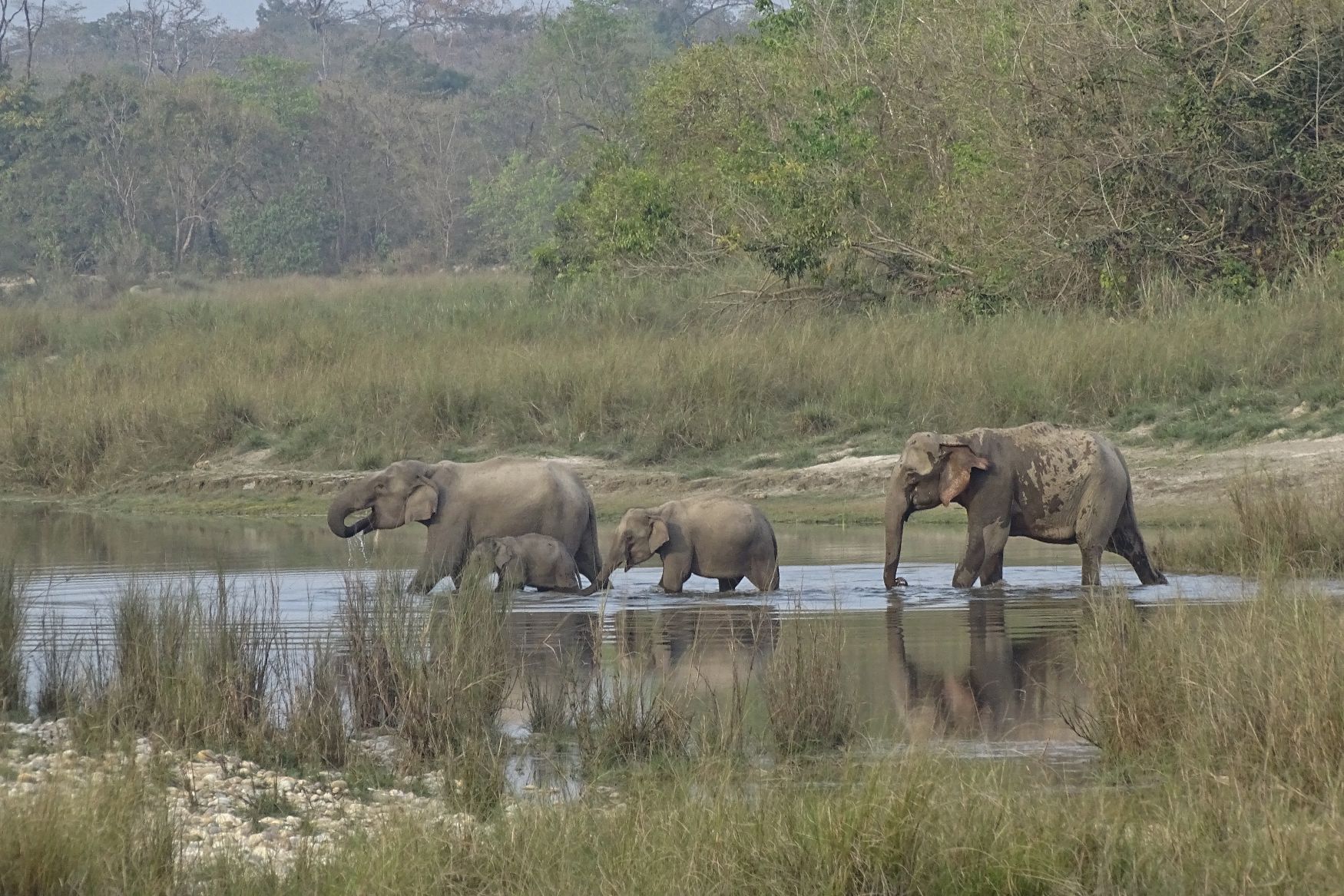 Wildlife spotting in Bardia National Park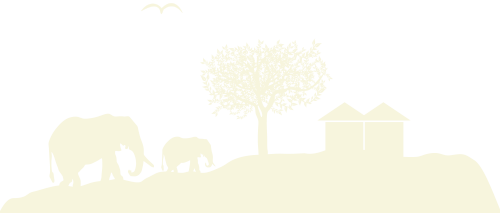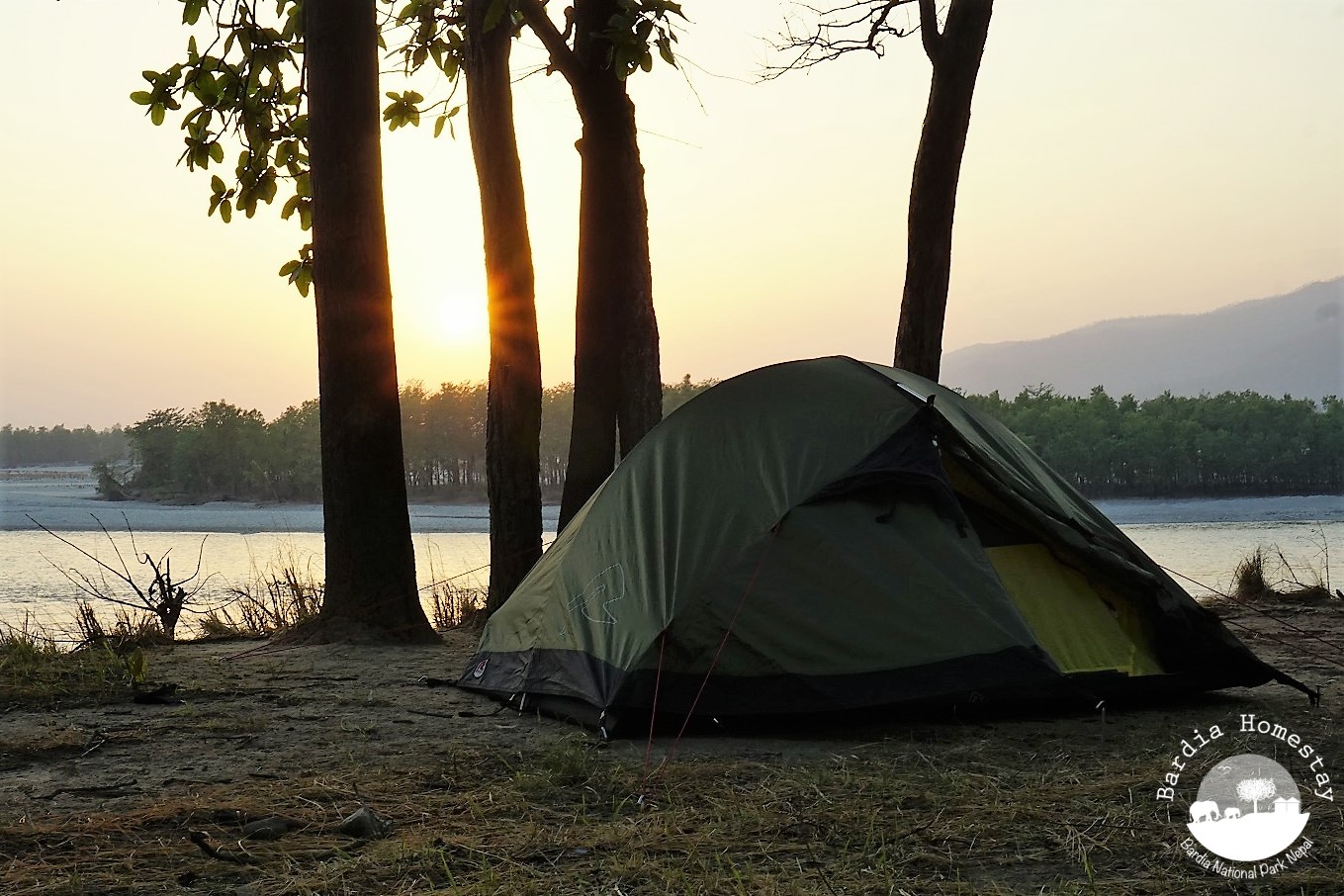 Camping adventures in the jungle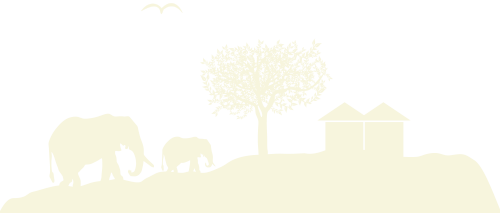 Experience the Nepalese way of living & discover Bardia National Park, the Tharu culture and West Nepal 
Namasté,
We are Budhi & Sonja, a Nepali / Dutch couple. We heartily welcome you to our homestay, a countryside location close to the entrance of Bardia National Park in West Nepal. A perfect place for people who have a passion for nature and wildlife, for travellers who like to experience the countryside and the Nepali Tharu culture and for the adventurous who like to explore the unspoiled nature of West Nepal.
We opened our homestay in January 2014. Since then we have welcomed travellers from all over the world. We are proud that for the 3rd consecutive year,  we have been rewarded by our visitors with the Tripadvisor Traveler's choice award.  We are (August 2020) among the 25 'Best of the Best' winner in the category ' Best Inns / B&B's in Asia'.  This is what guests write about us on Tripadvisor.
Very clean and spacious rooms with separate shower and toilet

Great hospitality, wonderful place and friendly family

Relaxing atmoshpere, feels like home

Delicious, tasty food for affordable prices

Very flexibel in organizing various activities

Good travel advice in advance and during our stay
We would like to share our passion and knowledge about Bardia and West Nepal also with you and we hope we can give you a memorable experience. Get inspired by our 5-16 days Tours in Bardia National Park & West Nepal or join a Virtual tour or class
We look forward to welcoming you into our home or during a virtual tour!
Pheri Bhetaulaa!  ( See you soon!)
Bardia Homestay Pvt Ltd
Budhi & Sonja
You can also visit us virtually and experience Nepal from the comfort of your home! Join a virtual tour or class and support your local host in these hard times. Check Virtual tours Bardia National Park or go directly to the platform MyNepal.online to book your tour or class.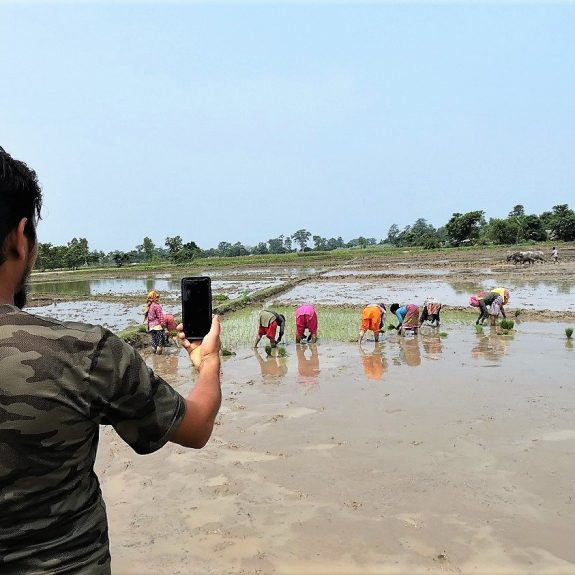 Latest news about traveling in and to Nepal (update 15-12-2020)
On the 11th of December the Nepalese Department of Immigration issued a new notice regarding the arrival of foreigners. A tourist visa should be obtained from the Nepali diplomatic missions abroad else have an approval / recommendation letter from the concerned ministries for ensuring their on-arrival visa. The entry points at the land border remain closed. For more information go to website Department of Immigration
From October 1, 2020  our accommodation is open for domestic and international travelers.
From the 17-10-2020 (2076-07-01) Bardia National Park is also open for domestic and international visitors. Jeep safari , jungle walk, camping and rafting are possible again! 
From October 17, 2020, the Nepalese Government opened the country's borders to foreign tourists who want to go mountaineering or trekking. Check Entry protocol for mountaineering expeditions and trekking in Nepal   for the strict rules considering visa rules and other terms and conditions. These rules have changed from the from the end  November.

We like to keep you and our staff  healthy and safe! We follow the 'Operational Guideline with Health Protocol for the Tourism sector' issued june 2020 by the Nepal Tourism Board. See our

Health and safety guidelines COVID-19
We have five comfortable and spacious bedrooms. All of them are twin rooms with double beds or single beds. Each room has mosquito nets, an electric fan and an attached bathroom with a hot shower, toilet and washbasin. We provide towels, toilet paper and free acces to WiFi 24 hours a day. Read more about our accommodation.
Our Bardia National Park jungle activities
Bardia National Park is Nepal's largest national park and wilderness area. There are good opportunities to spot endangered species of wildlife, such as the Bengal tiger  and the greater one- horned rhino.  Jungle walk, jeep safari, rafting and camping trips are a few of the Bardia National Park jungle activities you can enjoy.
Our Tharu culture & countryside activities
Walking, cycling or a motorbike tour is a great way to explore the beautiful countryside and to meet the friendly local Tharu people.  You can also join the locals with fishing, dancing and cooking or join us during one of the many festivals. Just have a look at the Tharu culture & countryside activities.
Our trekkings & tours in Far West Nepal
Our home is a good basecamp to combine Bardia National Park with a visit to  Khaptad National Park, Rara Lake National Park and Shuklaphanta National Park. Or explore the gorgeous Karnali and Bheri river area.  Read more about this unspoiled area at the page Far West Nepal Activities.