Usefull website links about Nepal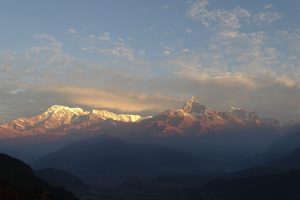 Passport and visa
All foreigners who like to travel to Nepal (except for Indians) must have a visa and a passport that is still valid for 6 months after leaving Nepal. Nepali embassies and consulates overseas issue visas. But upon arrival you can also receive a visa. The nearest immigration offices near Bardia are close to the border near Nepalgunj, Mahendrenagar and Dhangadi, but not always open. Ask us for up date information. Since June 2023 a negative PCR Covid test report or proof of vaccination is not required to enter Nepal! More information about rules and regulations you can find on the website of the Department of Immigration of the government of Nepal.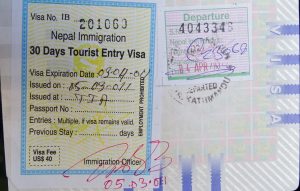 Nepalese phone number 
To stay in contact with your family or with us  while you're in Nepal we recommend you to buy a Nepalese SIM card from the phone company Ncell. To buy a SIM card take a copy of your passport and a photo to an Ncell office. For around 100 NPR you have your own Nepalese phone number. For making phone calls or using the internet you can buy prepaid cards everywhere in Nepal and buy data bundels.
Money and cash machines
The currency of Nepal is the Nepali Rupee (NPR). You can check the exchange rate in the daily newspapers of Nepal, banks and internet. In the big cities in Nepal there are enough ATMs and also in our village Thakurdwara are ATMs. At our home you can also pay with creditcard / paycard (Maestro, Mastercard, VISA, UnionPay and SCT). For paying with card we charge an extra on top of your total bill depending on your card.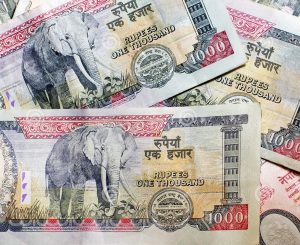 Health and safety guidelines 
Before you go traveling to Nepal it is best to seek medical advice in your own country. You might need some vaccinations like diphtheria, tetanus, hepatitis A and hepatitis B. Malaria sometimes appears in Bardiya, particularly during the monsoon.
In Thakurdwara village is a small medical health post where you can get your basic medicines like paracetamol, flu tablets or plasters. The nearest hospital is 80 km away and situated in Kohalpur/Nepalgunj. Budhi and Sonja are both in the possession of a first aid diploma and we have an extensive first aid box in our house. We advice you to bring a good sun cream and your mosquito repellent!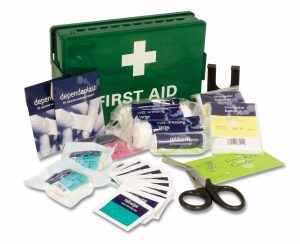 Jungle checklist and  tips for plastic free travel
Torch  and powerbank (power is not always available)

Thin long pair of trousers, preferable green, brown or grey colours

Short and long sleeved t-shirts, preferable green, brown or grey colours


(For women it is not suitable (considering the local customs) to wear shorts or sleeveless tops)

Comfortable walking shoes/sandals or trekking boots

Hat/cap

Sunglasses, mosquito repellent and sun cream

Small backpack for jungle treks

Binoculars

First aid kit

Sleeping bag or bed sheet for camping
Plastic free travel 
Refillable water bottle or thermos flask (we provide free purified water from a water tank so you do not have to buy plastic water bottles which harm the environment)

waterfilter or water purification tablets ( if you go for camping or trekking)

Shampoo bar instead of Shampoo bottle

Soap instead of shower bottle

Please do not accept plastic bags or as less as possible