Unspoiled natural beauty and remoteness in Far West Nepal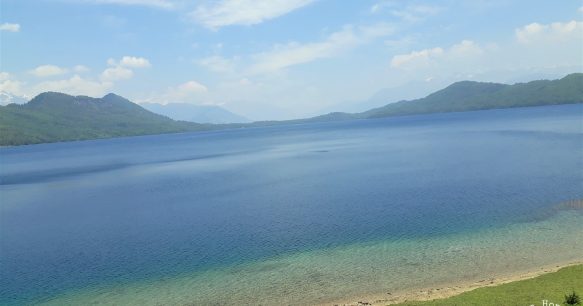 Unspoiled natural beauty and remoteness is what the far West of Nepal has to offer you. Our home is a good base camp to discover western Nepal. You can combine a visit to Bardia National Park with a visit to Khaptad National Park, Rara Lake National Park and Shuklaphanta National Park. Or explore the beautiful Karnali – Bheri river area. You can easily spend 2-3 weeks in West Nepal. We can help you to explore this unknown part of Nepal and for sure you will have a unique and memorable journey. Get inspired by our 5-16 days Tours Bardia National Park & West Nepal 
If you are looking for a remote and authentic trekking with hardly any tourists, Khaptad National Park is your place to go. Situated in the far West of Nepal it covers an area of 225 km² and a mountain landscape between 1,400 meters and 3,300 meters above sea level. It is blessed with a rolling plateau of grasslands, ponds and a variety of vegetation types, ranging from subtropical forests at the lower altitudes to temperate forests around the plateau.  From Bardia Homestay you can reach the park in only 10 hours by jeep.
Rara National Park is the smallest national park in Nepal,  situated in the Mugu and Jumla districts. It might be small but her beauty is enchanting. The main feature is Rara Lake which is situated at an altitude of 2,990 meter. It is Nepal's largest lake with a surface of 10.8 km² and a maximum depth of 167 m. The lake changes her colours all the time with the white peaks of the Himalaya on the background. There are several ways to reach the park (by plane, jeep, motorbike, feet or horse). For every kind of traveller we offer options to visit the park.
Shuklaphanta National Park  is a protected area in Far West Nepal. Open grassland, forests, riverbeds and tropical wetland offer a perfect habitat for birds and the endangered swamp deer. In recent years, the tiger population has also grown to 36 animals. If you are lucky you can also spot a Leopard. The national park is only a 4 hours drive away from our home.
The best time to visit
Between mid-September to December and March till May is the best time to visit Khaptad and Rara National Park. From December to February the winter kicks in and temperatures drop. Both national parks will be covered with snow and trails are not accessible. Between June and September the monsoon brings lots of rain and makes the trek to both parks difficult.
Shuklaphanta National Park can be best visited from September to mid-December and from February to end of May.