We would like to share our passion and knowledge about Bardia and West Nepal  with you and to give you a memorable experience! 
We are a Nepali/Dutch couple who met each other for the first time in March 2011, when Sonja was traveling in Nepal and Budhi was her jungle guide in Bardia National Park. Since that time we have traveled many times together in Nepal and Europe. We opened the doors of our homestay in 2014 and are proud to celebrate our 10th anniversary soon.
You can find stories about our life in Bardia on our  Bardia Blog. We all look forward to welcoming you into our home!
Pheri Bhetaula! (See you soon!)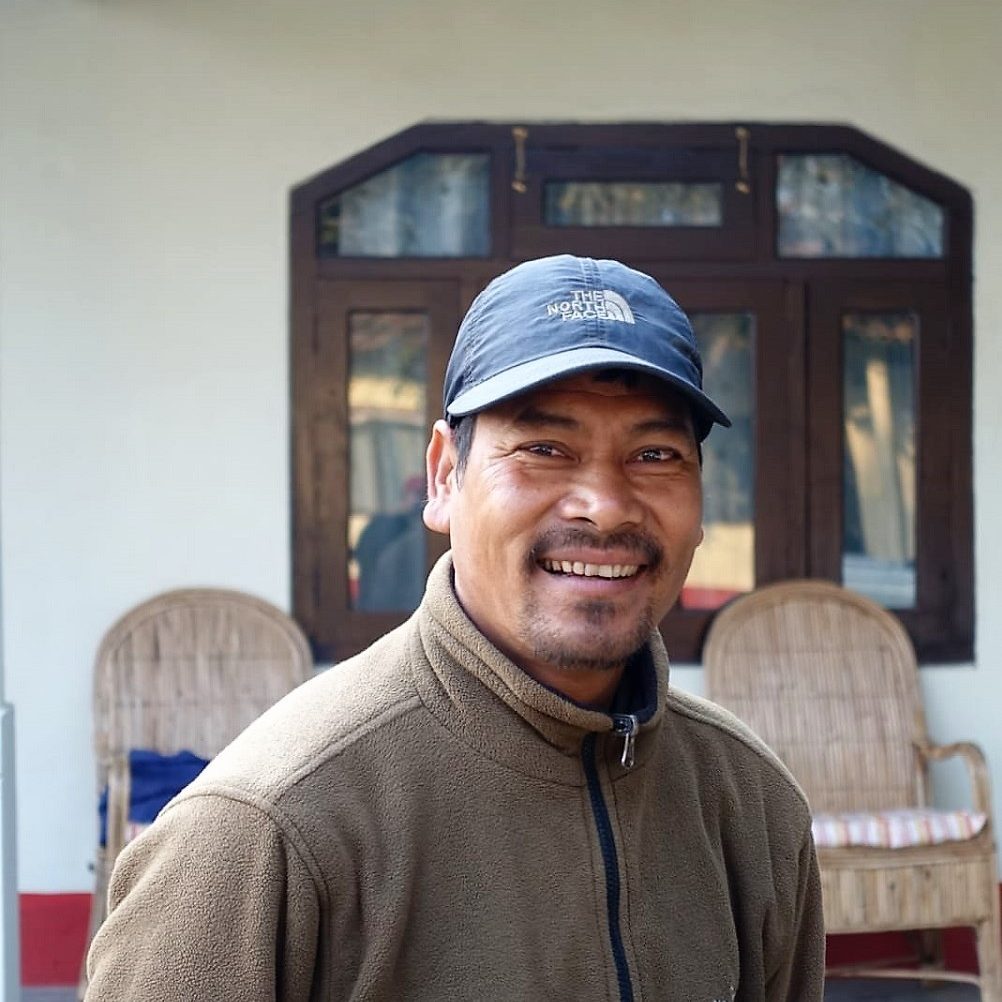 Budhi was born in the village of Shivapur, Bardiya District, Nepal. He grew up in Bardia and knows everything about the park, conservation, the environment and local customs. He has been working in the tourism sector for more than 25 years and is an experienced jungle guide.
He loves to explore areas in West Nepal where tourists hardly come and to take you on a trekking to Khaptad-, Rara National Park or the Karnali-Bheri river area. He is responsible for the daily operation of organizing activities and to maintain the network of suppliers. In the evening around the campfire he likes to share his jungle and life stories.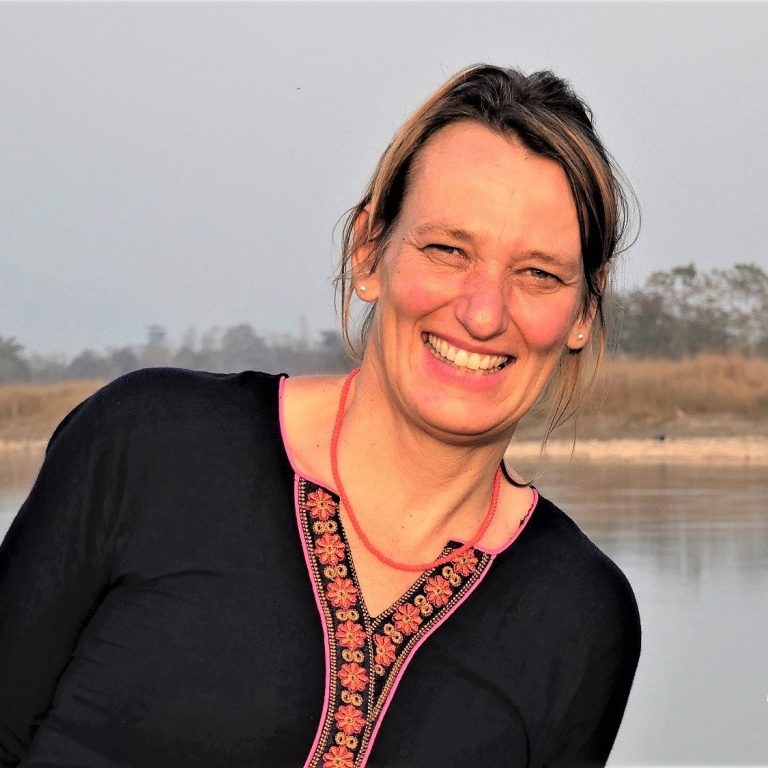 Sonja was born in Leeuwarden, The Netherlands. She worked for more than 20 years in management roles for large organizations in The Netherlands. She has traveled in many countries all around the world.
Since 2011 she has spent a lot of time in Nepal, learning about the impressive culture and beautiful nature. She lives now in Nepal and visits her her home country once a  year.  She can take you on a countryside walk or bicycle tour. Sonja is responsible for marketing and customer contact and gives you a lot of a personal advice how and where to travel to in Nepal.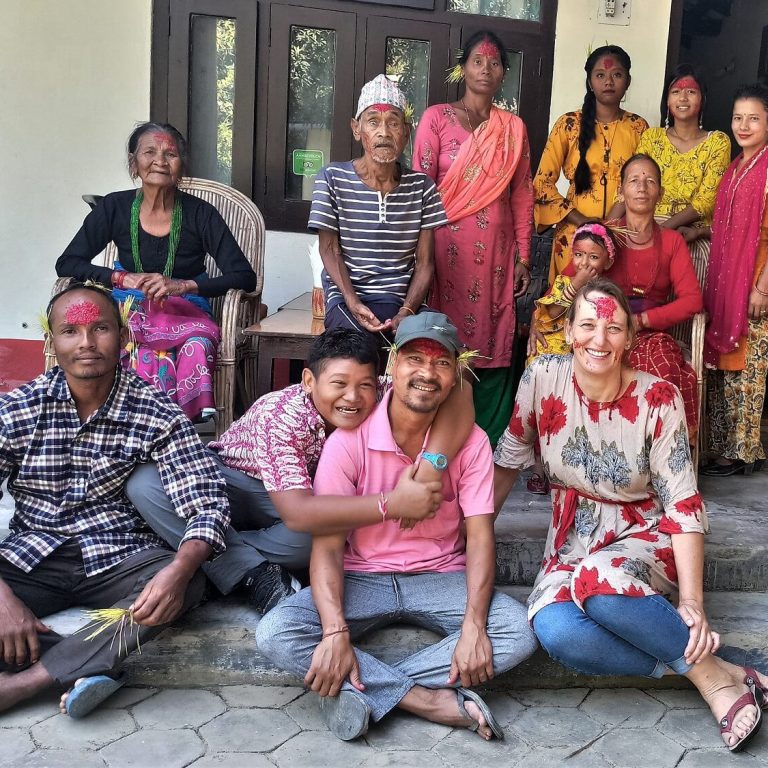 We live together on the same ground with Budhi's parents and his children. Budhi his family has been living in Bardia since 50 years, cultivating the land and living from farming. Now his parents are retired and do small jobs.
Budhi's mother takes care of the chickens, the pigs and makes herbs. His father takes care of the vegetable garden, makes baskets and small chairs. Our family lives nearby and they work hard on our fields to plant and harvest the rice and the wheat.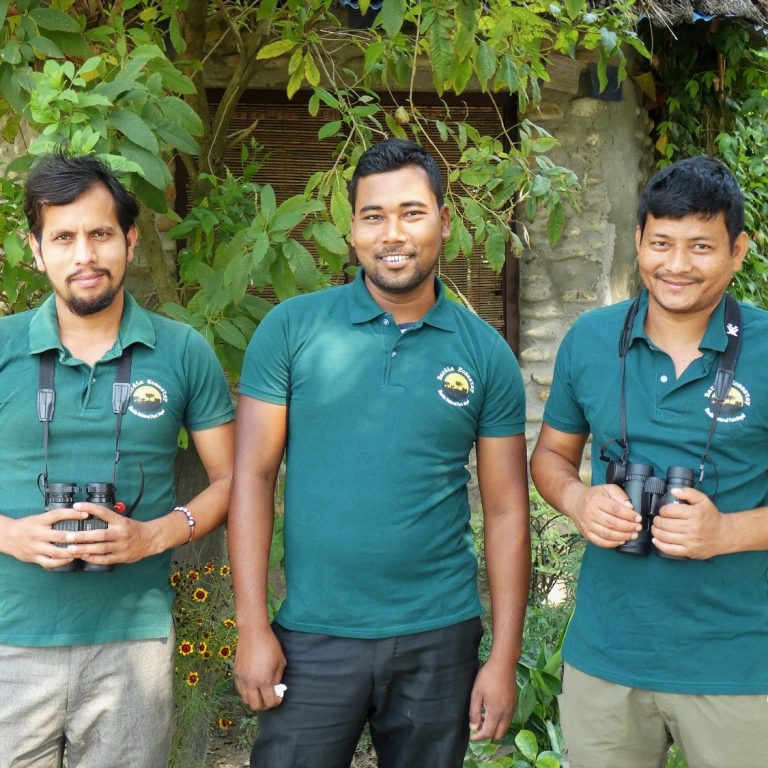 We have two experienced and certified guides who are born and raised in Bardia. Manmohan has been working for us since 2015. He is (according to our guests) the best committed jungle guide in Bardia. Balé is working for us since 2019 and is very eager to show you the birds and wildlife. Our driver and guide Jayram knows all the jeep tracks in the jungle and will drive you around safely.
Ragubhir is our great cook of Nepalese and western food and manager of the kitchen and vegetable garden. Bidesni is a Tharu woman who makes sure everything is clean in your room and at the compound.