We are Budhi & Sonja, a Nepalese / Dutch couple. We heartily welcome you to our homestay. Our home is perfect place for travelers with a passion for nature and wildlife. But also for people who like to explore the countryside and experience the Nepalese Tharu culture. For you, if you would like to go local in Nepal and experience the Nepalese way of living.
Please contact us for more information about prices, our special offers, activities and transport! We are looking forward to welcome you!
Close to Bardia National Park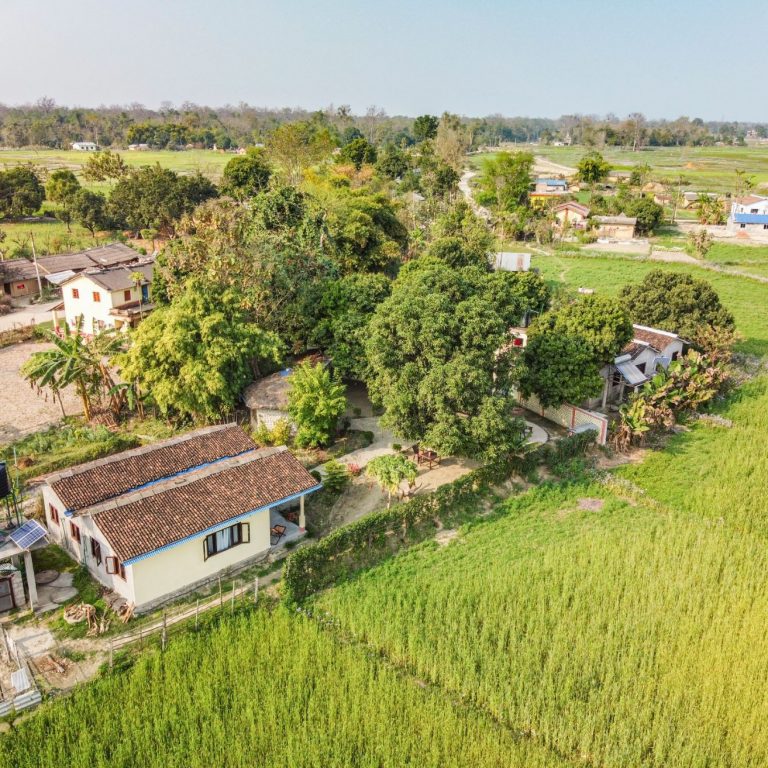 We opened our homestay in January 2014 where we live with Budhi his parents and children. We are an officialy registrated homestay, member of the Homestay Association Nepal and approved by the Nepalese Ministry of Tourism and Ministry of Industry. Our home is situated in the village of Shivapur, 2 kilometers south of the village of Thakurdwara and 20 minutes walk south from the entrance of Bardia National Park. On the page how to reach Bardia you can check the means of transport to our home.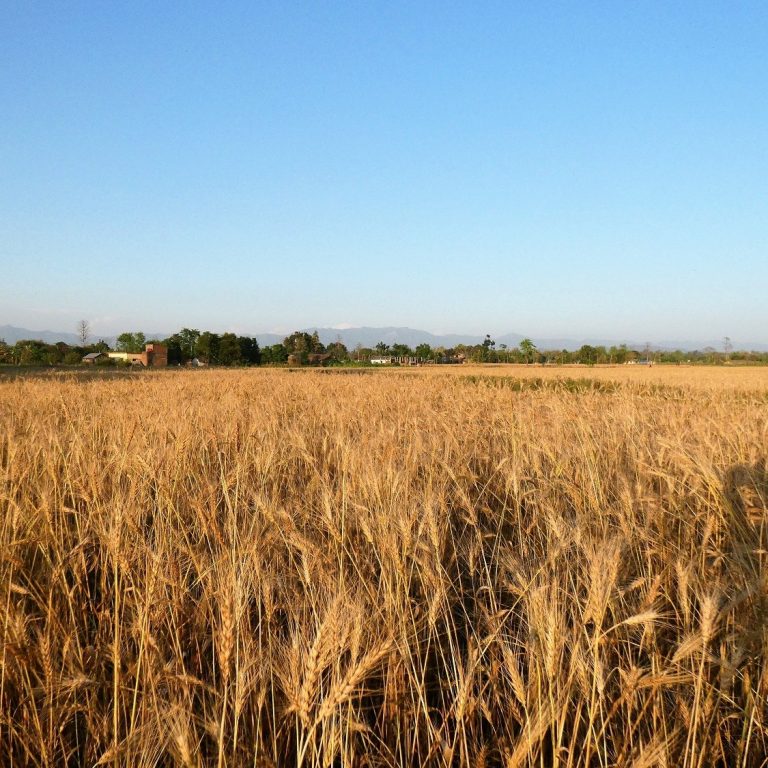 Our house is surrounded by Tharu houses and flat fields where rice, wheat, corn, lentil and mustard grow. You can relax on the veranda or you can sit in the shade of the mango and litchee tree from where you have a view on the countryside and the Shivalik hills that form the northern boundary of Bardia National Park. We grow our own fresh vegetables and in our garden we clean and dry our harvest. During festival times the local people pass by and like to sing and dance at our compound.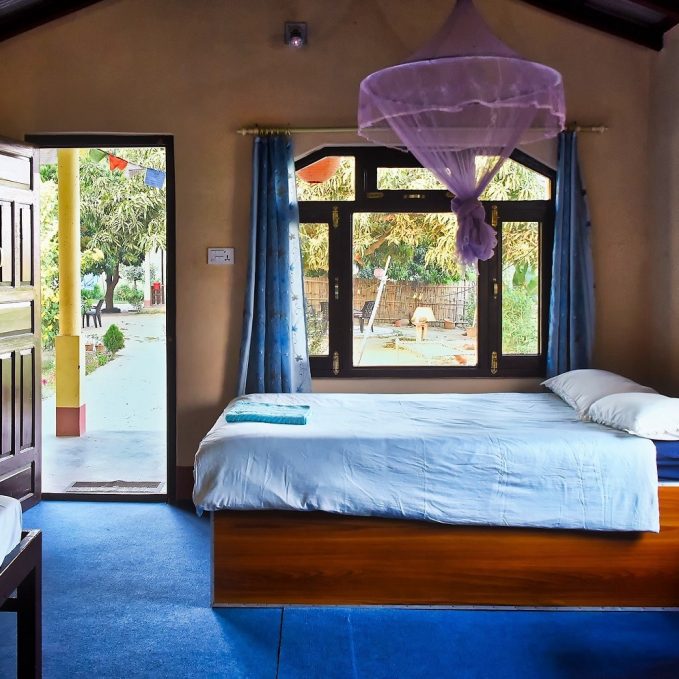 We have five comfortable and spacious bedrooms. All of them are twin rooms with double beds or single beds. Each room has an attached bathroom. The toilet and shower are separated from each other by a small corridor with a washbasin. This makes the bathroom more comfortable compared to other lodges in Bardia National Park. Our showers work on solar power and provide you 24 hours hot water.  And our solar system also makes sure you 24 hours acces to electricity.
In the room you will find mosquito nets and an electric ceiling and stand fan to keep you cool during warmer days. We provide towels and toilet paper. Every room has access to free WiFi 24 hours a day. If the rooms are full we can also put up a tent in our big garden.
Nepalese and Western fresh food
The small but cosy dining room offers a beautiful view on the countryside. Here you can enjoy your breakfast, lunch or dinner, read books from our small library or play games. But most guest like to sit outside en enjoy their lunch or dinner under the mango tree. We like to cook Nepalese or Western food for you from local fresh produce from our own garden and surrounding fields.
During cold evenings we make sure a campfire keeps you warm and we organize barbecue moments. We care about our environment and like to ask you to bring your reusable water bottle so that you can refill it for free with filtered water. And we also like to request you to leave as less (plastic) waste as possible behind. For a small amount of money we can offer you laundry service.